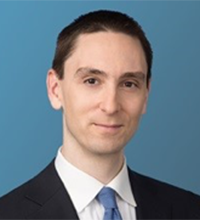 Patrick W. Pearsall, Director: Professor Patrick W. Pearsall, Director of the International Claims and Reparations Project at Columbia Law School, teaches international law and dispute resolution. Prior to his appointment at Columbia he has lectured at Yale, Harvard and Georgetown Law.  He is widely recognized as a leading scholar on remedies under public international law.  His forthcoming volume "Research Handbook on International Claims Commissions" will form the basis of a seminar on "Reparations" at Columbia Law School later this year.  For nearly a decade (2009-2017) he was a lawyer at the U.S. State Department and departed as the Chief of Investment Arbitration. He serves on several boards, is a partner at a law firm in private practice, and is a leader of the American Society of International Law.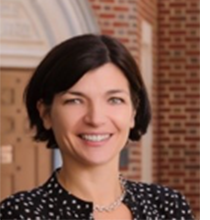 Chiara Giorgetti, Senior Fellow: Chiara Giorgetti is a tenured Professor of Law at Richmond Law School, where she teaches international law, international dispute resolution and international arbitration, and a Senior Fellow of the International Claims and Reparations Project at Columbia Law School. She is a leading expert in international courts and tribunals and international claims commissions in particular, having published nine books on these subjects, including the monograph "International Claims Commissions – Righting Wrongs after Conflict," "The Rules, Practice and Jurisprudence of International Courts and Tribunals" and the forthcoming edited volume "Research Handbook on International Claims Commissions" (with Patrick Pearsall). She served as counsel in numerous international inter-State proceedings, including at the UN Claims Commission and the Eritrea-Ethiopia Claims Commission and practiced international arbitration for numerous years in Geneva and Washington D.C. She is an elected member of the American Law Institute, a Vice-President of American Branch of the International Law Association and serves on numerous boards. She holds a Doctorate and Master in Law from Yale Law School, a J.D.-equivalent from Bologna University and a Master of Sciences from the London School of Economics. She clerked at the International Court of Justice.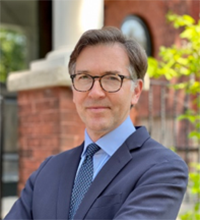 Jeremy K. Sharpe, Senior Fellow: Jeremy K. Sharpe is a Senior Fellow of the International Claims and Reparations Project and Lecturer in Law at Columbia Law School.  He currently serves as an international arbitrator and legal adviser to States and international organizations. He was previously a partner in Shearman & Sterling's international arbitration and public international law practices in London and Paris; Chief of Investment Arbitration in the Office of the Legal Adviser at the U.S. Department of State; Legal Adviser to the U.S. Embassy in Baghdad; Attorney-Adviser in the State Department's Office of African and Near Eastern Affairs and Office of International Claims and Investment Disputes; and legal assistant to Judge Charles N. Brower at the Iran-United States Claims Tribunal in The Hague. He has published widely on international law and dispute resolution and co-authored the treatise The Iran-United States Claims Tribunal (2nd ed.). He is an editor of the ICSID Review—Foreign Investment Law Journal.  He received his J.D. from NYU Law School and LL.M. from Harvard Law School.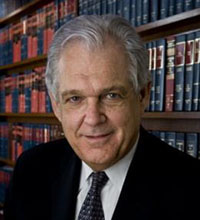 George A. Bermann, Senior Fellow: The director of the Center for International Commercial & Investment Arbitration at Columbia Law School, George A. Bermann LL.M. '75 is a world-renowned authority on comparative law, EU law, international trade contracts, WTO dispute resolution, and transnational litigation and arbitration. For more than four decades, he has been an active international arbitrator in commercial and investment disputes in all sectors, including general commercial contract, construction, intellectual property, energy, oil and gas, competition law, insurance, telecommunications, pharmaceuticals, distributorship and franchising, transportation, and employment. He also serves regularly as an expert witness before international arbitral tribunals as well as before courts in arbitral-related cases.
Bermann joined the Columbia Law School faculty in 1975. He founded both the Columbia Journal of European Law and the European Legal Studies Center, where he serves as the director. In addition to teaching full-time at the Law School, he is an affiliated faculty member of the School of Law of Sciences Po in Paris and the MIDS Masters Program in International Dispute Settlement in Geneva. 
Bermann was the chief reporter for the American Law Institute (ALI) for its Restatement of the Law, The U.S. Law of International Commercial and Investor-State Arbitration, a 12-year project that was completed in 2019; it was the first ALI Restatement on this area of the law. Bermann is also co-author of the UNCITRAL Guide to the New York Convention on the Recognition and Enforcement of Foreign Arbitral Awards, chair of the Global Advisory Board of the New York International Arbitration Center (NYIAC), co-editor in chief of the American Review of International Arbitration, and founding member of the governing body of the ICC Court of Arbitration and a member of its standing committee.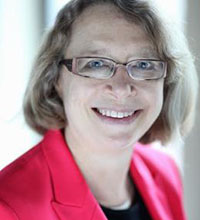 Lori F. Damrosch, Senior Fellow: Lori Damrosch teaches and writes on public international law and the U.S. law of foreign relations. She is a member of the Council on Foreign Relations, the Department of State Advisory Committee on International Law, and other international law and human rights organizations.
Damrosch has held numerous fellowships and lectures widely on issues in international law. Since 2009, she has been a member of the Institut de Droit International. She has been a resident fellow at the U.S. Institute of Peace and a visiting professor at Harvard Law School. In 2015, Damrosch was presented with the Wolfgang Friedmann Memorial Award by the Columbia Journal of Transnational Law. That same year, Damrosch won a grant from the Columbia University President's Global Innovation Fund to convene the conference "International Legal Dialogue—Middle East North Africa" at the Columbia Global Center in Amman, Jordan.
She has held numerous leadership positions in the American Society of International Law (ASIL), where she served as president from 2014 to 2016 and is currently honorary vice president. She organized a U.S.-Soviet (later U.S.-Russian) research project on international law on behalf of ASIL. She has served on the editorial board of the American Journal of International Law in various capacities since 1990, including as the journal's co-editor in chief from 2003 to 2013 and as an honorary editor since 2019. 
Damrosch is the co-editor of the casebook International Law: Cases and Materials (7th ed. 2019). She is the author of Enforcing International Law Through Non-Forcible Measures (1997), resulting from her lectures at the Hague Academy of International Law, and she will give the general course on public international law at the Hague Academy in 2021. She is the editor of Enforcing Restraint: Collective Intervention in Internal Conflicts (1993) and The International Court of Justice at a Crossroads (1987). She co-edited Beyond Confrontation: International Law for the Post–Cold War Era (1995) and Law and Force in the New International Order (1991).
Damrosch brings experience in government and private practice to her teaching. Before joining Columbia Law, in 1984, she practiced law with Sullivan & Cromwell and served in the Office of the Legal Adviser, U.S. Department of State, with responsibilities including European and Canadian affairs, international antitrust, aviation, and trade. She served as a law clerk for Judge Jon O. Newman, U.S. District Court, District of Connecticut.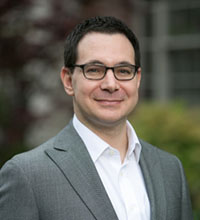 Matthew C. Waxman, Senior Fellow: Matthew C. Waxman is a nationally known authority on national security law, cybersecurity, terrorism, intelligence, and armed conflict. He brings the perspective of a former senior government official to his scholarship on war powers, the regulation of military technology, counterterrorism, surveillance, and cybersecurity. 
His writing appears regularly in the Lawfare national security blog, and his expertise is frequently sought in media interviews and congressional testimony. Waxman is a member of the Council on Foreign Relations, where he also serves as adjunct senior fellow for Law and Foreign Policy.
At the Law School, Waxman chairs the National Security Law Program and has co-chaired the Cybersecurity Center at Columbia's Data Science Institute, an interdisciplinary endeavor that brings together experts from across the university to develop ways to keep data secure and private. His teaching focuses on constitutional war powers, international law, and data privacy and surveillance. In 2008, he helped create Columbia Law's Judge Advocate (JAG) Scholars program, which brings military lawyers to the LL.M. program. He has cultivated opportunities for students to meet with alumni faculty at West Point, where he serves as a senior fellow at the Lieber Institute for Law and Land Warfare.
Before joining the Law School in 2007, Waxman served in senior positions at the State Department, Department of Defense, and National Security Council during the George W. Bush administration. As a National Security Council aide, he was involved in the White House response to the attacks on September 11, 2001. In 2005, as a deputy assistant secretary of defense, he pressed for full compliance with the Geneva Conventions at military detention sites. In 2006, as the State Department's principal deputy director of policy planning, he led the United States delegation to the United Nations Human Rights Committee in Geneva.
After law school, Waxman served as a law clerk to Supreme Court Justice David H. Souter and to Judge Joel M. Flaum of the U.S. Court of Appeals for the 7th Circuit. Earlier in his career, he worked as a defense analyst at RAND.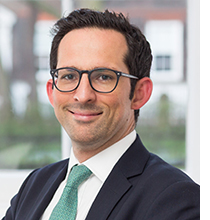 Can Yeginsu, Fellow: Professor Yeginsu, Fellow of the International Claims and Reparations Project, is an English barrister and arbitrator practising from 3 Verulam Buildings in London. He has been a member of Columbia Law School's Adjunct Faculty and a Senior Fellow at the Human Rights Institute since 2018. Professor Yeginsu is recognised as one of the United Kingdom's leading lawyers practising in civil liberties and human rights, commercial litigation and arbitration, and public international law. He has lectured and written widely on international law and, as well as teaching at Columbia Law, he teaches international law at Georgetown Law and Koç University Law School. Professor Yeginsu is a Fellow of the Lauterpacht Centre for International Law at the University of Cambridge. In 2021, Professor Yeginsu was appointed by the Lord Neuberger of Abbotsbury (President of the UK Supreme Court, 2012-2017) to succeed Amal Clooney as the Deputy Chair of the High Level Panel of Legal Experts on Media, the independent advisory arm of the Media Freedom Coalition of States.
Scholarship
Media
C. Giorgetti, M. Kliuchkovsky and P.W. Pearsall, Launching an International Claims Commission for Ukraine, EJIL: Talk! (20 May 2022).
C. Giorgetti, M. Kliuchkovsky and P.W. Pearsall, Launching an International Claims Commission for Ukraine, Just Security (20 May 2022).
C. Sanderson, Ukraine Pushes for War Claims Commission, Global Arbitration Review (10 October 2022).
C. Giorgetti, M. Kliuchkovsky, P.W. Pearsall, and J. Sharpe, Historic UNGA Resolution Calls for Ukraine Reparations, Just Security (16 November 2022).
C. Simson, Ukraine Reparations Planners Call on Int'l Arb. Attys for Help, Law360 (18 November 2022).
Resources
1. Ukraine Conflict
2. Predecessor International Claims Commissions
Iran-U.S. Claims Tribunal
UN Compensation Commission ("UNCC")
Eritrea-Ethiopia Claims Commission ("EECC")